Welcome on our new B2B website!

We have switched to a new platform and together with you, we would like to enter into the future.

With this new website we have made a few changes compared with our previous website.
The looks and feels of the website are a little different and in particular the loading speed has improved.
It will take some time getting used to, if you have any questions feel free to contact us!

Below you will find an overview of some new functionalities. In the near future more functionalities will follow. We will keep you updated!

1. Password e-mail

---
You received an e-mail to make a new password. This is required to log in to our new website.


2. Language Settings (flag)

---
It could happen that the language flags are not working.
The language settings on our website are based on your cookie preferences.

If the language flags are not working, you have to do the following:

1. Delete your browser history and cookies
2. Visit our website again
3. Accept the preference cookies in the cookie bar (see image below)
4. Now you can change language with the flags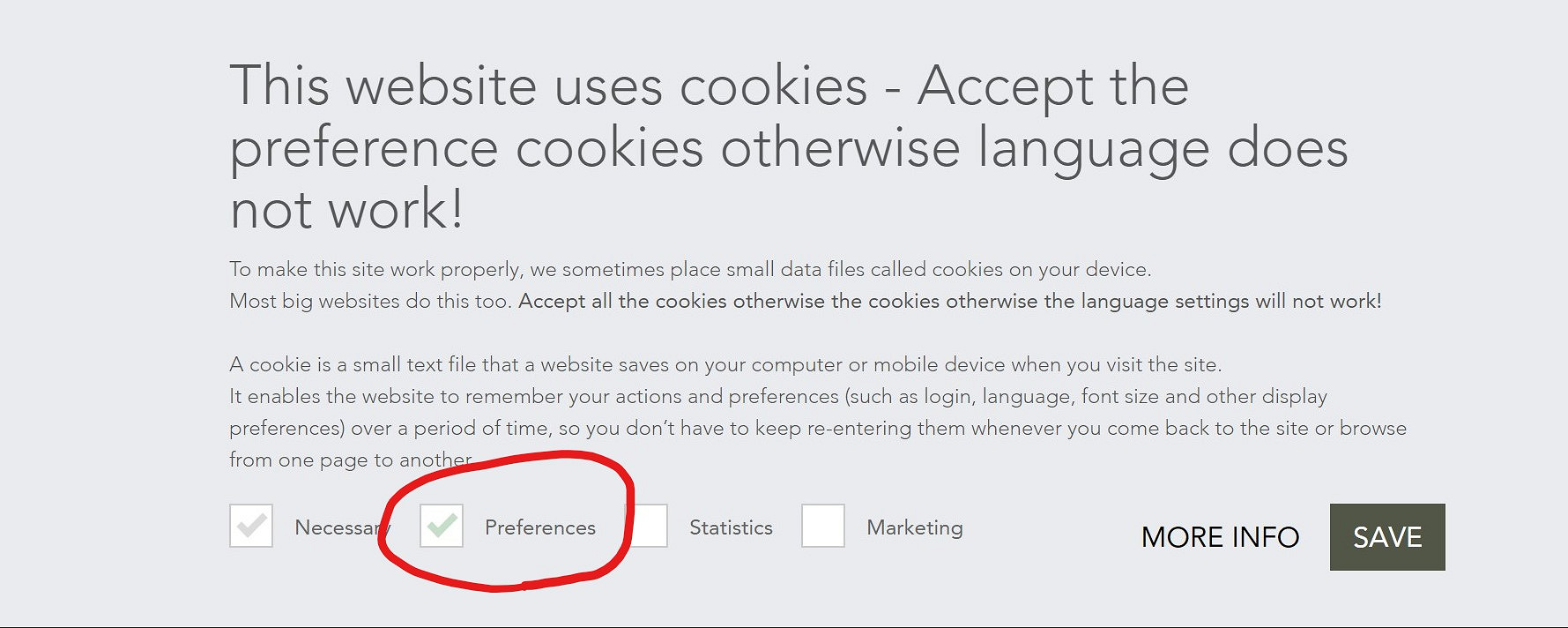 2. Filter Product Catalog
---
New on our website is the 'filter catalog'. This means that all the products are in one place, and that you can find the right product through filters.
For example, you can filter on 'color', 'brand' and 'size'. You can find the product catalog if you click on Products


3. Quick buttons
---
If you click on Products in the menu, you will find an overview of all the products. If you move over a product with your mouse, you will see 3 'Quick buttons' like shown below.
With these buttons you can make a quick order. The warehouse icon does not apply.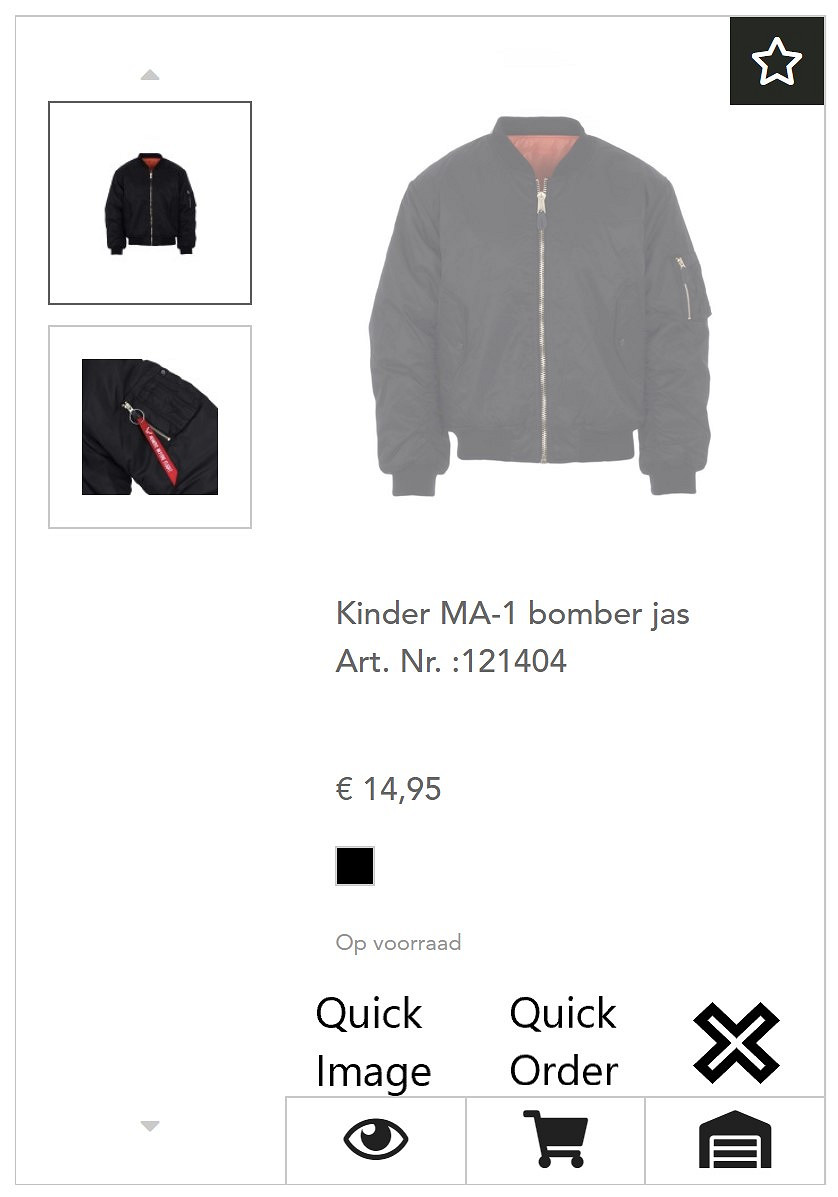 4. Ordering from search function

---
From now on you can order from the search function. If you search for a certain product, you can directly fill in the amount of products in the search function. That way you don't have to go to the product first.


5. Shopping cart import (Excel)
---
You can import a shopping cart with a CSV or Excel document. You can find this function in the menu under 'more'.
Click on 'Import shopping cart'. There will appear 4 different formats which you can download. We recommend to use the Excel (.xlsx) - Prefilled.
This is an Excel list with all our products. You can easily fill in the amount in the third row and upload the document on our website.
The items will be directly added to your shopping cart. Tip: Adjust the Excel list to your own shop assortment.

---


We hope that you will be satisfied with our new website. The coming period we will solve little bumps in the website, and in the future new functionalities are scheduled.

If you have any questions or suggestion, feel free to contact us by e-mail or phone!
Thank you in advance for your attention and lots of shopping pleasure.

Kind regards,
The Van Os Imports Team